We'll leave the light on for you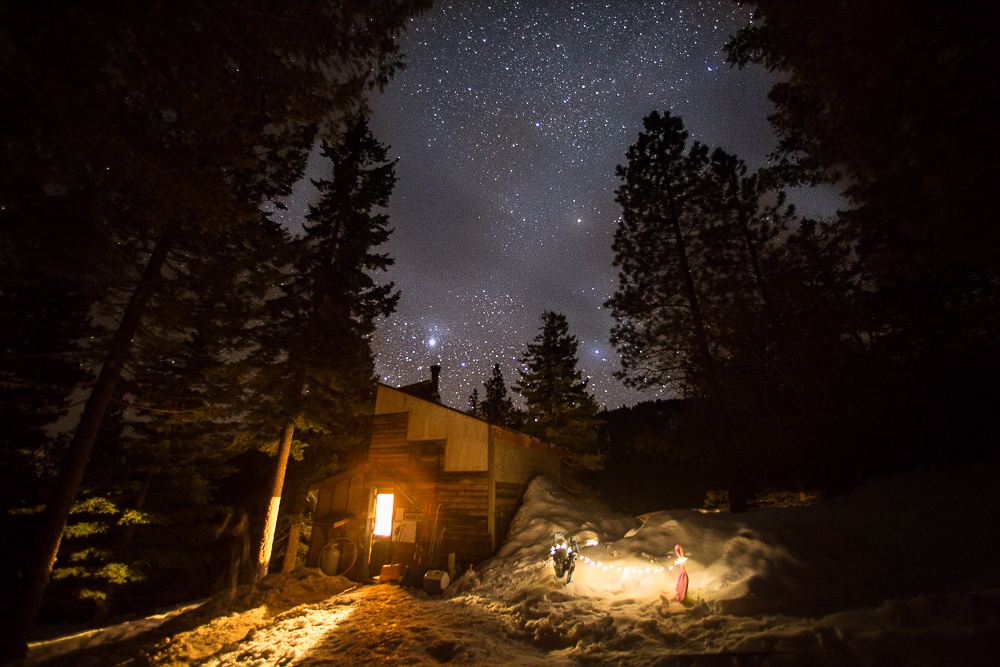 "They're coming.  They said they're coming," I said. Laura responded, "Let's make a bet; I don't think they'll come. It's too late, and I bet they'll just get a hotel and head up in the morning." "But they said they're coming, and I told them that I'd leave the light on for them. We have to leave the light on," I said.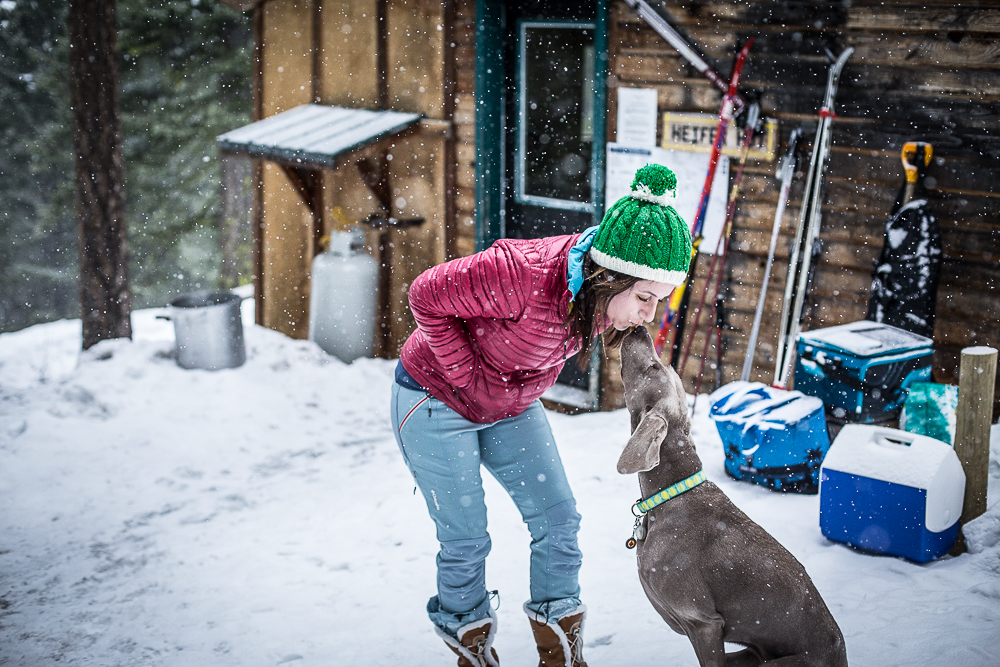 The baby snowflakes started developing that evening, and they were gentle and welcoming. It was like they were rolling out a fresh white carpet to lead the path to our hut. I was picturing them making their way up in the dark to reunite with us, with the crunching of the new snow beneath their boots, and the snow that mimics shooting stars if they tilt their headlamps up towards the sky just right. I trusted they were making their way to us, no matter how late.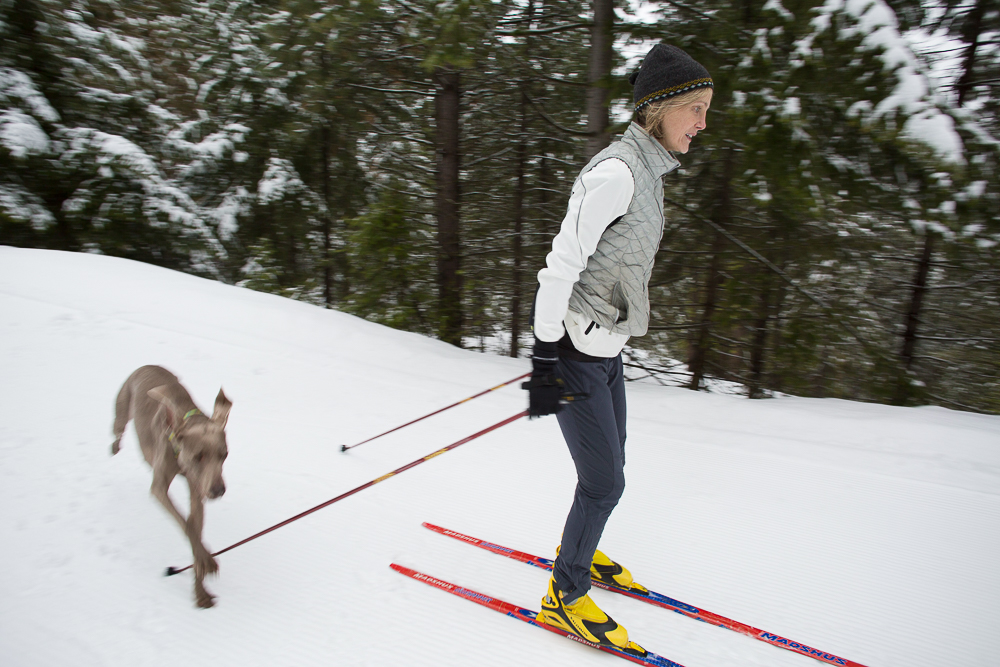 Around 1:00 a.m. we heard them at the door and we jumped up to greet them! It's Geraldine, Gina, and Nick (the midnight guide)! They take off their heavy packs, as they pant from hiking the last part of the steep hill. We are joyful, and they keep talking about how beautiful it was. No wind chill, just welcoming snow, the whole way. Now, we are all together, by the warmth of the wood burning stove that we were tending to.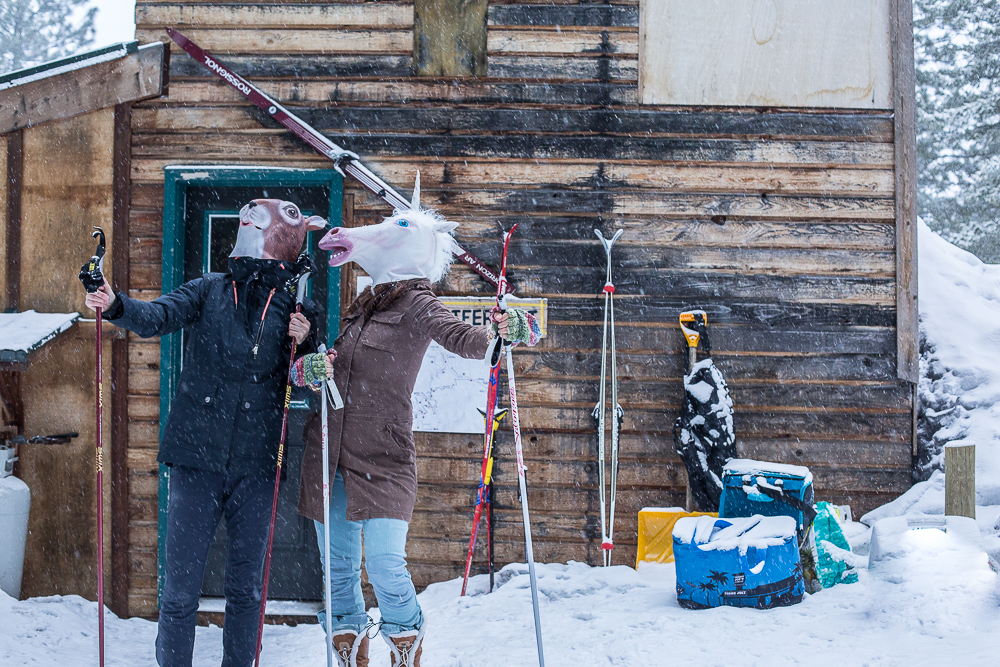 You see, we came up to get to know new friends and share an experience in a remote hut, perched up on a mountain with no one around for miles. The hut was rustic, bare bones; no running water, no cell reception, no electricity, no cares. We were stocked with the essentials; food, wine, champagne, water, open minds, and a sense of adventure. Geraldine ended being like our magician, who had a small black hat but kept pulling large toys out of it for us to play with. We all still don't know how they fit in her bags and where they exactly came from, but they were revealed bit by bit, that sunny Saturday afternoon. Laura was our fire tender, she and her El Salvadorian dog, Zandia would lie their heads closest to the stove, making sure it wouldn't burn out. Gina was the city girl in awe of witnessing her first Lumberjack in her presence. Her positive attitude and ease in this environment was impressive, like a natural.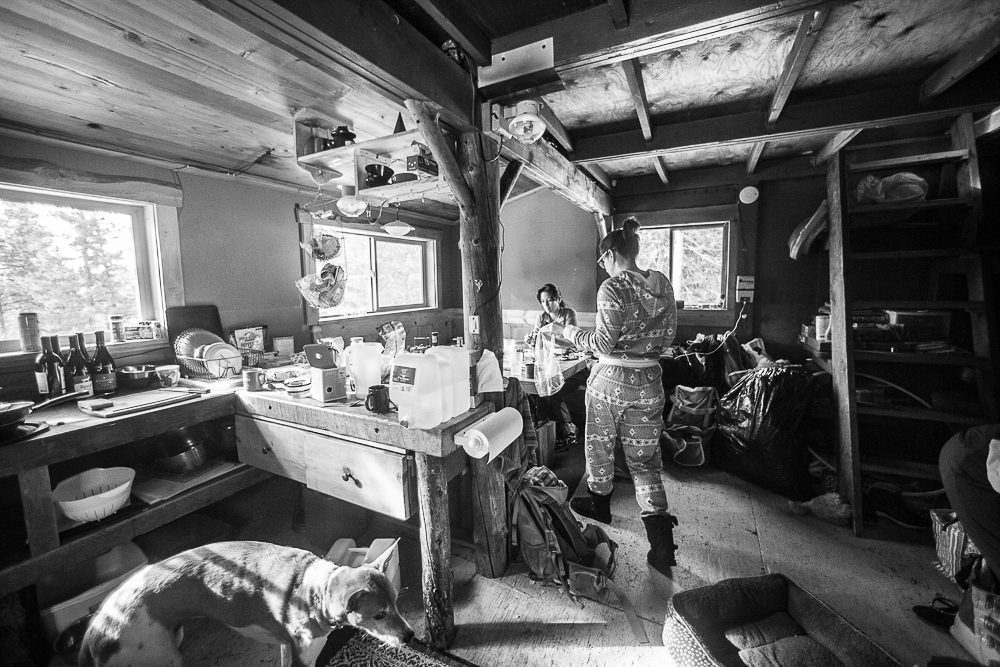 The Methow delighted us with her white rolling hills, shelter, silent trees, and winking stars. For those that will make their way up in the night to share laughter in our hut, we will leave the light on for you.